Lush, Multi-Stemmed Plants are Specially Grown for Our Clients!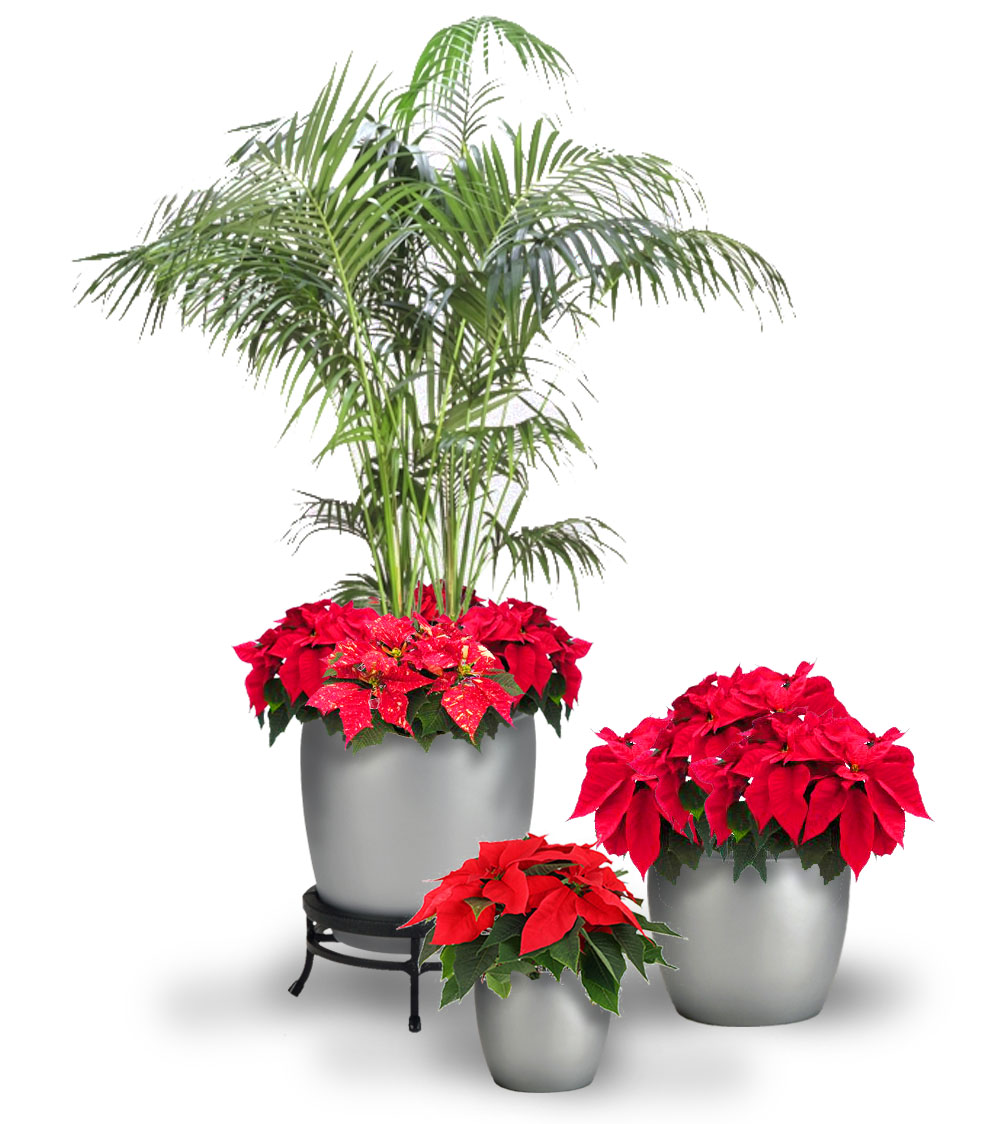 It wouldn't be the Holidays without the Poinsettia's vibrant red color. Yet, far too often, they finish celebrating before we do.
No longer! HeroMan Services is here to offer our beautiful poinsettias and containers for lease (maintenance and watering are complimentary for our clients during your regularly scheduled service times), or purchase (they make stunning giveaways to employees and friends).
Better Results from the HeroMan Services Poinsettia
Durability:  Plants specially grown with premium commercial methods for season-long color

Consistency:  Poinsettias remain at a peak stage, so less disruption of your day-to-day business is spent replacing plants

Return on Investment:  Our poinsettia provides the dramatic impact you desire from your Holiday Décor

Safety:  Protection from potential pests affecting your current Interior Landscape and watertight containers to protect floors & tables

Visual: Exceptional fullness and dramatic color

To Submit an Order or Contact the Designers:
1. PHONE : (800) 264- 9999 x 17
2. FAX : (888) 293- 4664
3. EMAIL: