Green Roof's - It's All Good
Green Roofs are an attractive roofing alternative to traditional roofing materials, such as a bare membrane, gravel ballast, shingles or tiles. On hot summer days, the surface temperature of a vegetated rooftop can be 10 degrees cooler than the air temperature, whereas the surface of a traditional rooftop can be up to 20 degrees warmer.
Aesthetics: Green Roofs increase property values by utilizing previously unused space for additional floor space or rental areas for meetings, recreational activities, and special events. They provide employees, clients and guests with an aesthetically-pleasing environment to meet, lunch or find respite from the concrete jungle.  Creative designs can include flowing water features, architectural details, meadows and landscaped seating areas that can help urban residents and employees unwind and de-stress.  Green Roofs and Gardens help to foster a sense of community among apartment and condo dwellers, as well as among office or industry workers and they transform commercial and industrial structures from "big box" concrete eyesores into architectural assets that offer the community multiple benefits.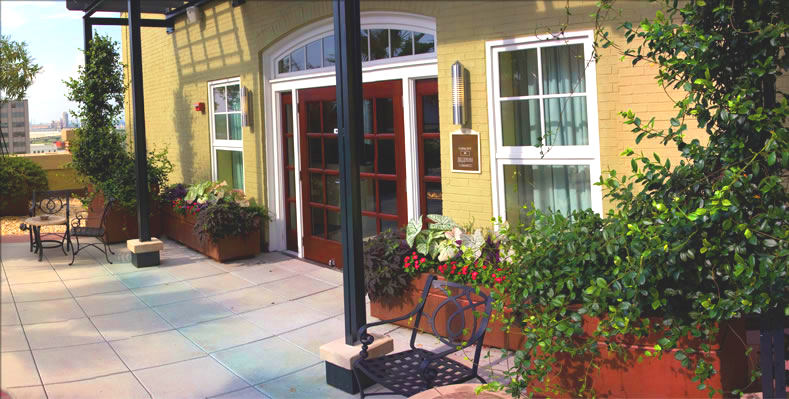 Reduction of Capital Costs: Developers and Building Owners and Managers use Green Roofs to reduce costs on energy and roof upkeep. Green Roofs insulate and protect buildings which reduces energy consumption and noise transfer and increases the durability of the roof.  They protect underlying roof material by eliminating exposure to the sun's ultraviolet (UV) radiation and extreme daily temperature fluctuations and they extend the life of the roof by providing enhanced membrane durability up to 50 years or more. They also reduce cooling and heating energy consumption. A one-story Green Roof structure, for example, can cut costs by 20-30%
Environmental: Green Roofs provide partial solutions to several environmental problems, which are common in urban locations; including storm-water management, reduction of pollution, improved air quality, reduction of "Urban Heat Island Effect", decreases noise pollution, and providing quality habitats for insects, birds and other beneficial creatures due to the reduction in available green spaces on the ground.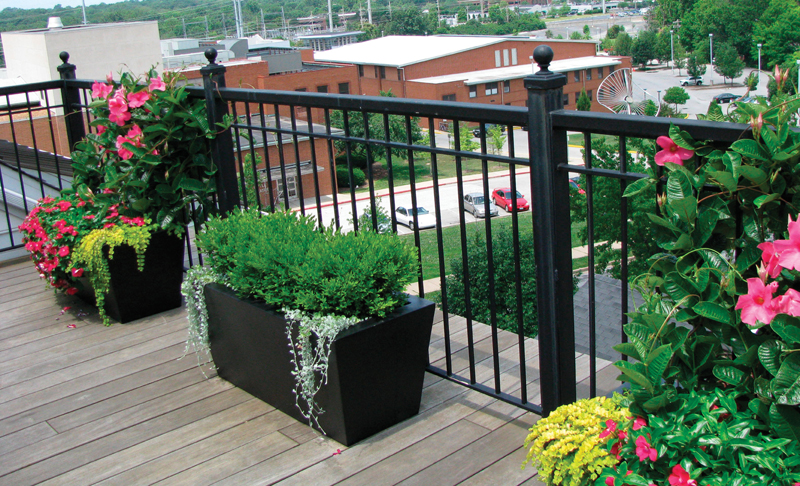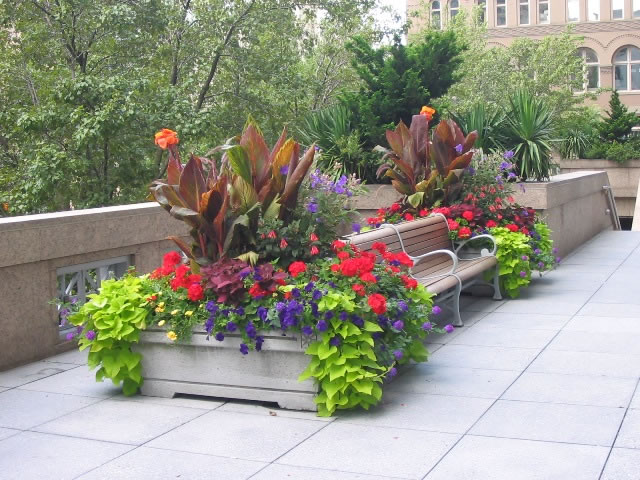 Therapy and Health: Hospitals and health facilities utilize the therapeutic benefits of Green Roofs. These company's use their Green Roofs to enhance the healing process for patients and offer patients and staff the ability to enjoy the comfort, fresh air, and landscape provided by access to Nature while restoring or enhancing their health.
The significant benefits of Green Roofs may at first seem difficult to calculate. However, such benefits as listed above, combined with improved roof longevity and thermal insulation of a Green Roof will outweigh any increased costs of installation for most Green Roof projects.
For More About Green Roofs, Check Out These and Many other Amazing Green Roof P
rojects from Around the World, at greenroofs.com:

HeroMan Services Plant Company is pleased to provide our professional Interior Landscaping, Exterior Container Gardens, Green Roofs, and Green Wall Services to these areas:
                   Pensacola: 850.936.6969 , Miramar Beach: 850.424.3900,                                     Panama City: 850.785.8787 , Tallahassee: 850.785.8787,                                    Mobile: 251.607.6787 , Anniston/Gadsden: 256.546.3500,                          Biloxi/Gulfport: 228.432.9909
                           © 2022 HeroMan Services Plant Company, LLC                               "Your plant HERO for over 180 years"