Seasonal Color – Match the Mood
Consultation
When Heroman Services Plant Company becomes part of your Seasonal Color Display, you will initially meet with one of our professional Landscape Designers who will work with you to assess your needs and color/plant preferences.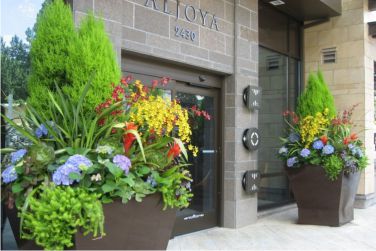 Planting Process
Once the design has been finalized, our highly trained Horticulturists will oversee the entire installation process to assure you of the beautiful Seasonal Color Display you desire.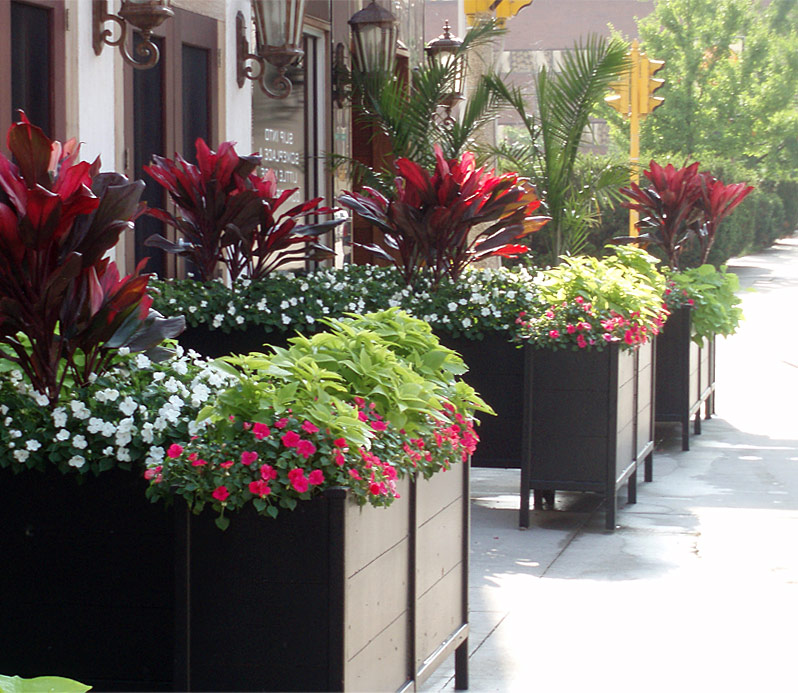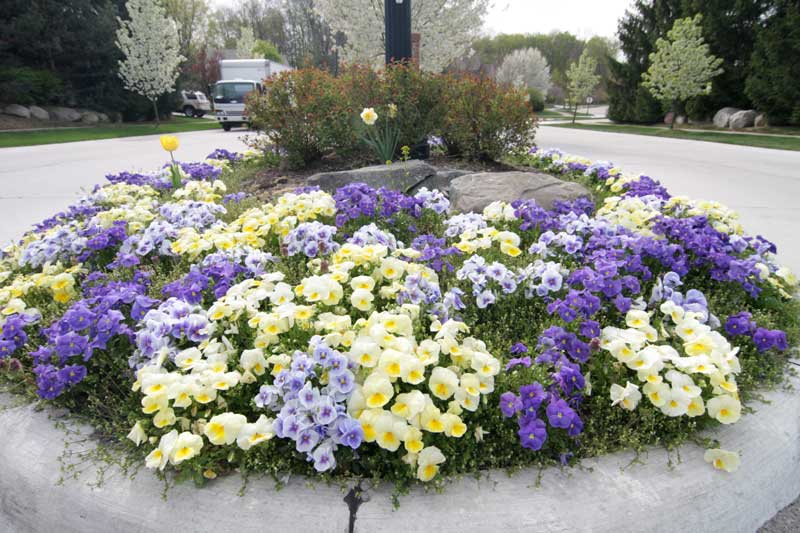 Design
After the consultation, HSPC Landscape Designers and/or Landscape Architects will create a personal design for your Flower Beds and Exterior Containerized Gardens.  You will be provided with a list of the plants included in the proposed design, as well as a rendered drawing of the completed design.  Photos of additional design possibilities will also be included, for your consideration.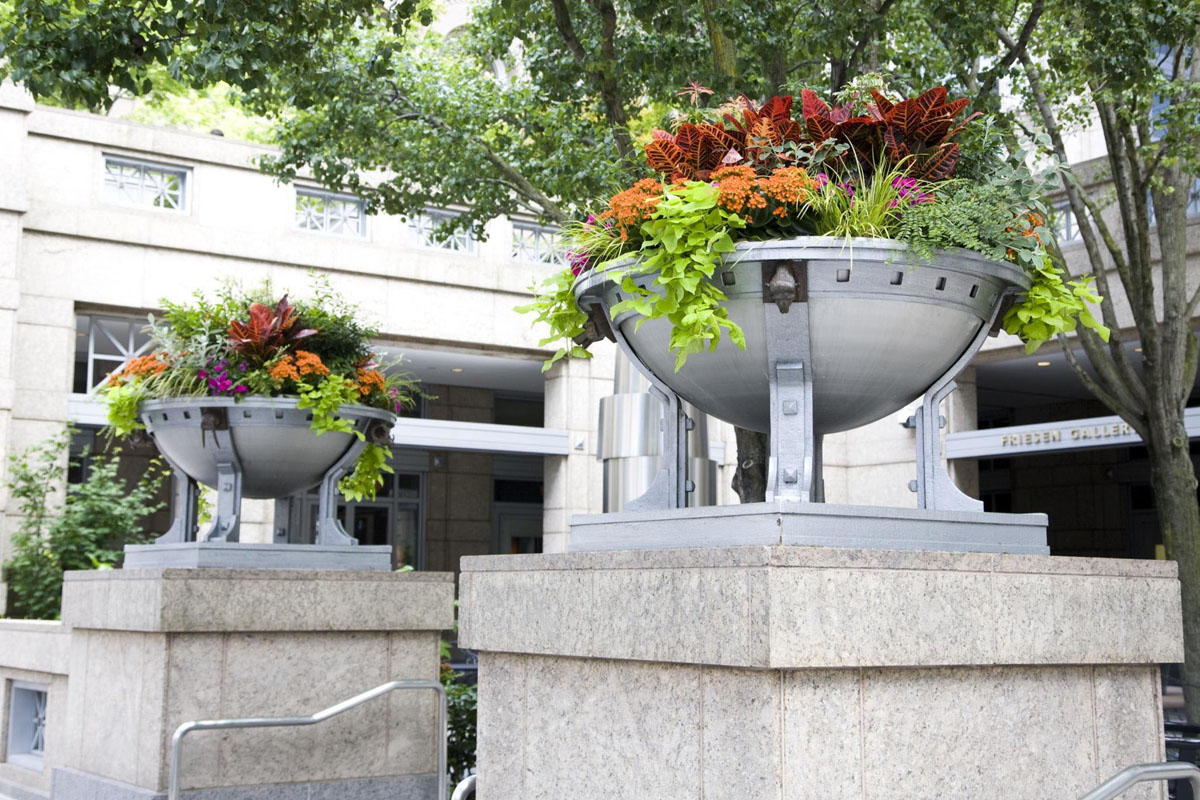 Maintenance Program
Our service to you only begins with planting!  Our design staff will regularly evaluate your Display, throughout the season, to make sure it remains true to the intended design.  Our Horticulturalists will monitor the nutrients in the soil, look for potential disease, and of course keep those pesky insects away.  Heroman Services Plant Company's team is known for providing the attention to detail that is required to keep your Seasonal Color Display program beautiful and successful.

HeroMan Services Plant Company is pleased to provide our professional Interior Landscaping, Exterior Container Gardens, Green Roofs, and Green Wall Services to these areas:
                   Pensacola: 850.936.6969 , Miramar Beach: 850.424.3900,                                     Panama City: 850.785.8787 , Tallahassee: 850.785.8787,                                    Mobile: 251.607.6787 , Anniston/Gadsden: 256.546.3500,                          Biloxi/Gulfport: 228.432.9909
                           © 2022 HeroMan Services Plant Company, LLC                               "Your plant HERO for over 180 years"