The Living Element of New Art
Caribou Moss from Finland. Sustainable Yellow Poplar Bark. Light Stone. All these things may sound new to most people, but we are already familiar with the extraordinary ways they can change the look and feel of a room.
In architecture, Biophilic Design is a sustainable design strategy that tries to reconnect human beings with the natural environment from which we evolved.
Moss Walls are a beautiful, unique addition to your biophilic design. Made from preserved Finnish Caribou Moss harvested by hand, with respect for the plant and its surroundings, these natural elements have very high-end acoustic attenuation properties, helping to capture over 90% of medium and high frequencies (voice frequencies).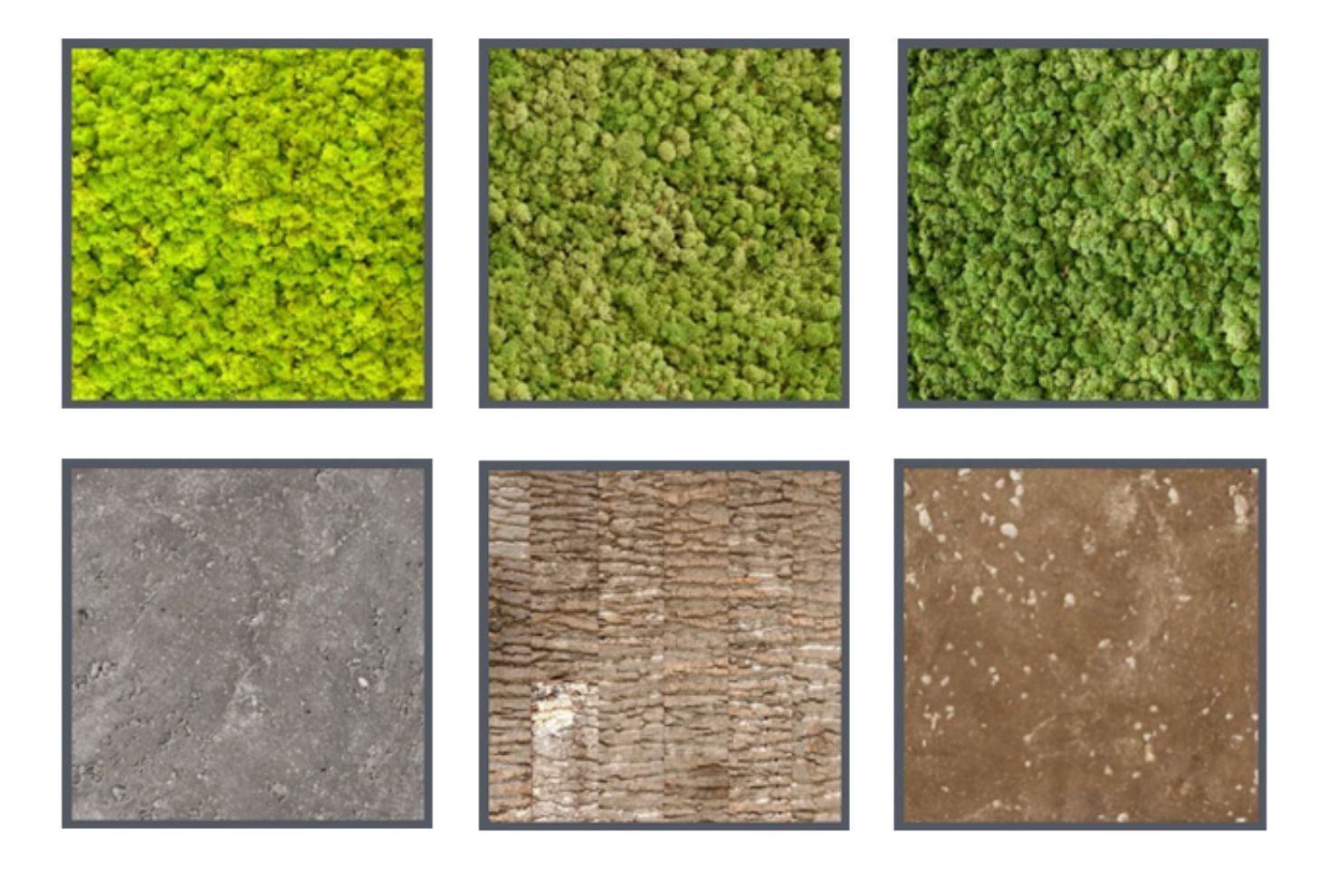 Our designers add to the intense visual appeal of a Moss Wall by incorporating other elements, such as panels of Sustainable Bark and Light Stone, in order to form an original mosaic exclusive to your environment.
Yellow Poplar bark is a sustainable product from stable timberland. While Yellow Poplar is often used to make furniture, there was no common usage for its bark, since the light color is not normally desirable as mulch. We are happy to further improve the sustainability of these trees by giving a use to a part of the tree that could otherwise become waste.
Light Stone panels are made from a combination of natural stone and resin, allowing them to become lighter and easier to utilize in wall-mounted designs. They add an additionally striking element to your Moss Wall.
Allow our designers to show you how we bring wood, stone, and greenery together to make a true piece of original, sustainable art.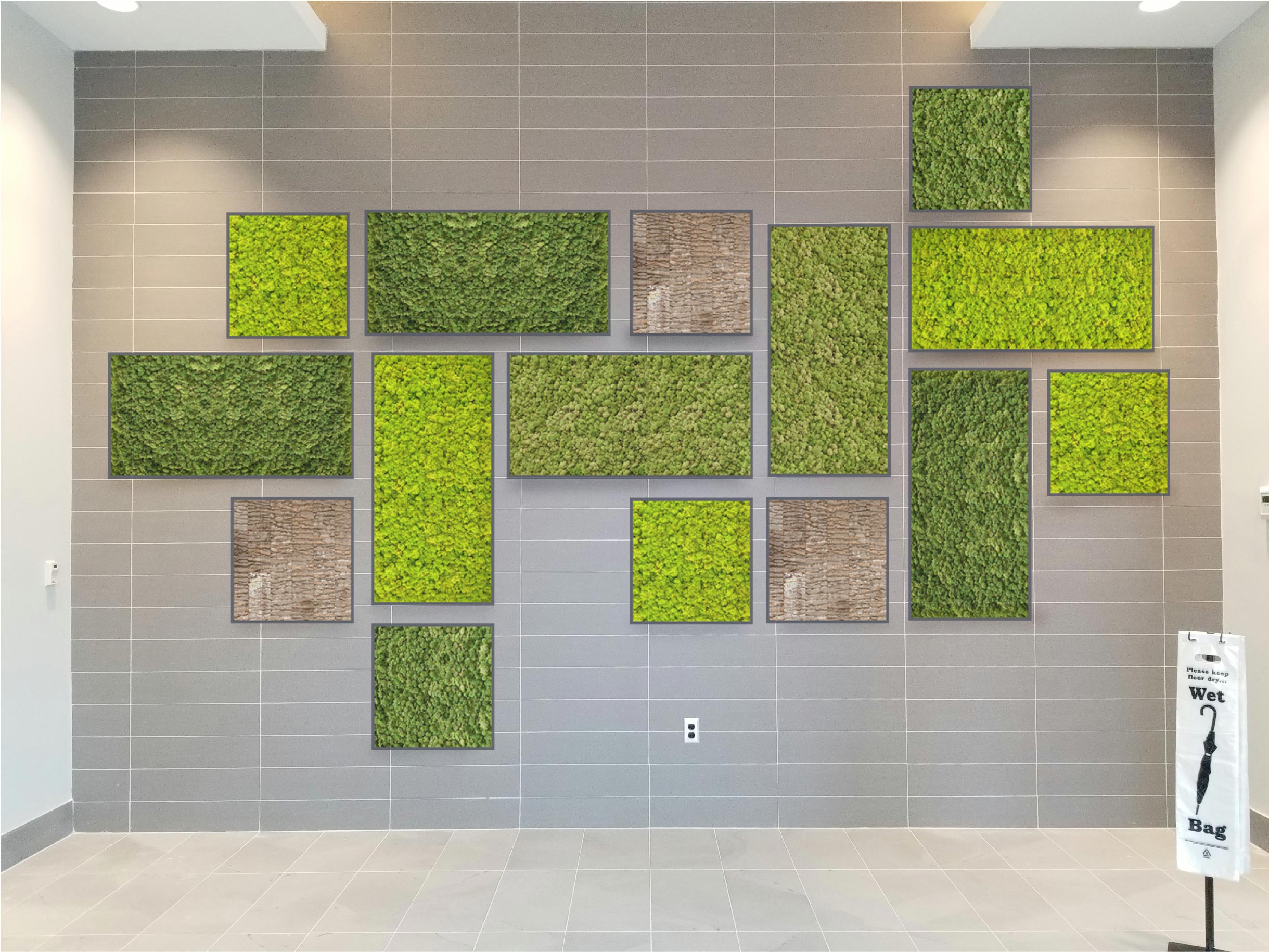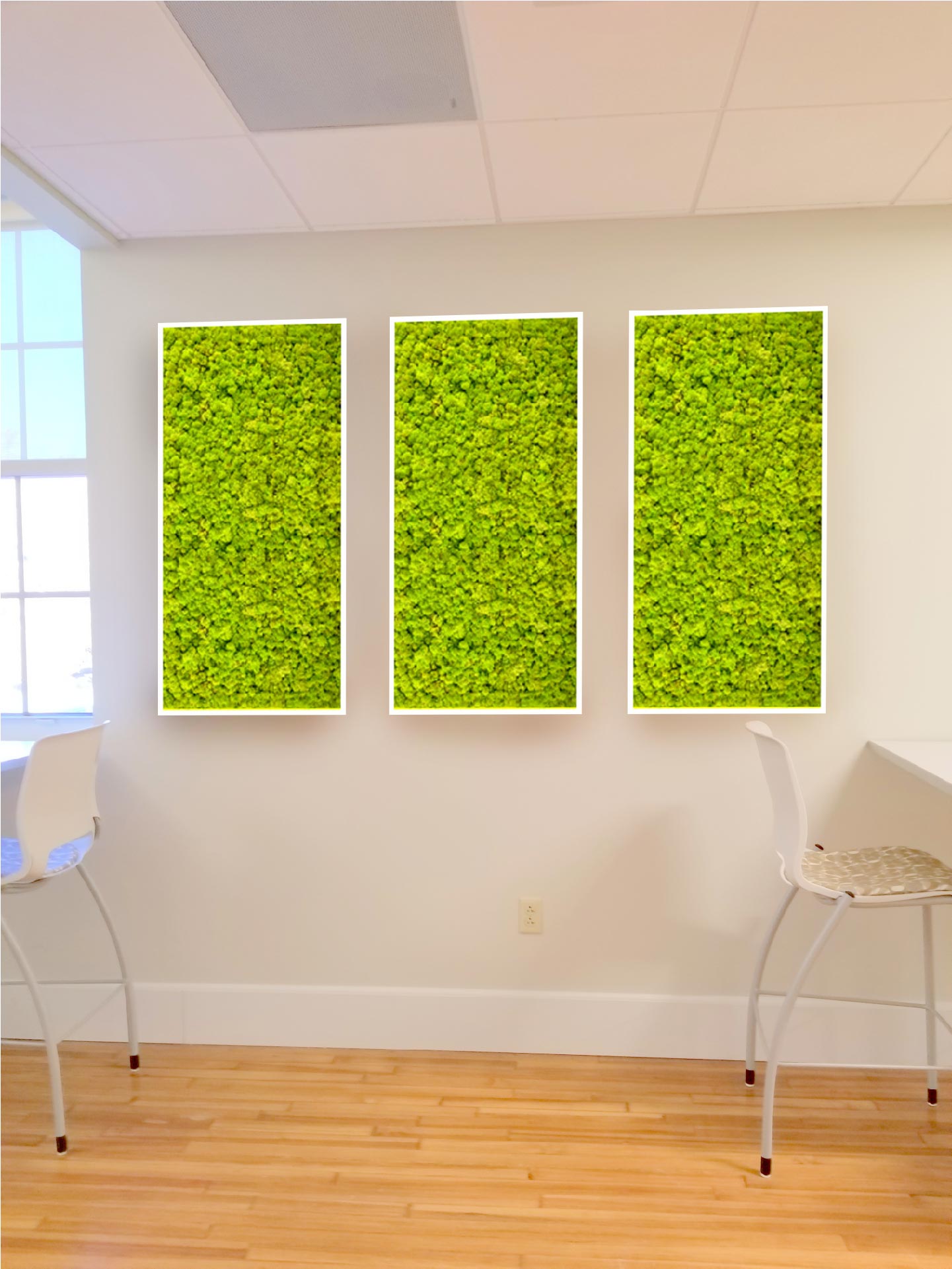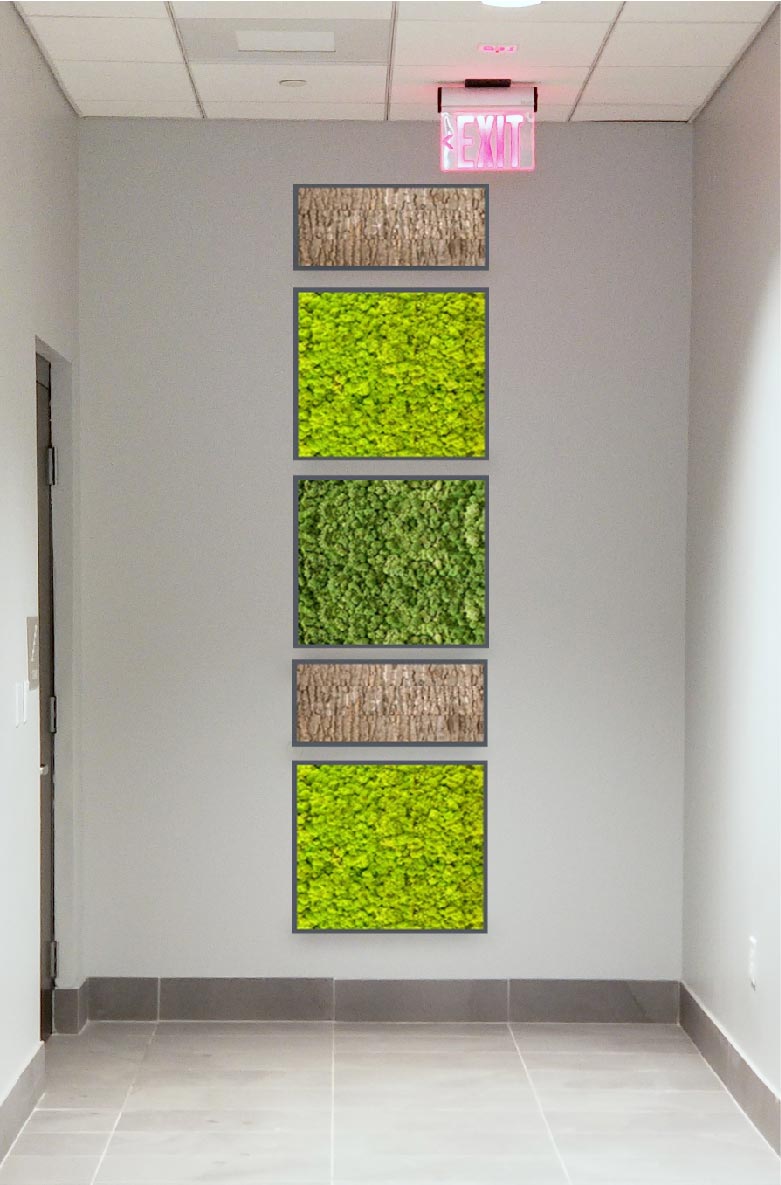 HeroMan Services Plant Company is pleased to provide our professional Interior Landscaping, Exterior Container Gardens, Green Roofs, and Green Wall Services to these areas:
                   Pensacola: 850.936.6969 , Miramar Beach: 850.424.3900,                                     Panama City: 850.785.8787 , Tallahassee: 850.785.8787,                                    Mobile: 251.607.6787 , Anniston/Gadsden: 256.546.3500,                          Biloxi/Gulfport: 228.432.9909
                           © 2022 HeroMan Services Plant Company, LLC                               "Your plant HERO for over 180 years"