COMMERCIAL B2B HOLIDAY DECORATING PROGRAM
Holiday decorating creates a festive and inviting environment improving staff morale and heightening your client's perception of your company.
However, decorating your business is stressful. It's not just Climbing Ladders & Hanging Garland – it's the prep:
Untangling Lights and Replacing Broken Bulbs (if you can find them)
Fluffing the Garland, the wreaths, the tree (that has been shoved in the corner of a closet for 11 months), making the bows.
Oh, not to mention the investment of employee time and dollars making countless trips to the store to purchase extension cords, (where do they go?) ornament hangers, nails, ribbon, knickknacks, and of course more ornaments (since the ones in storage got broken or worse.)
Don't pull your staff away from running your business to decorate. Keep them productive and valued while the professionals transform your work environment with a little HeroMan Holidayscaping!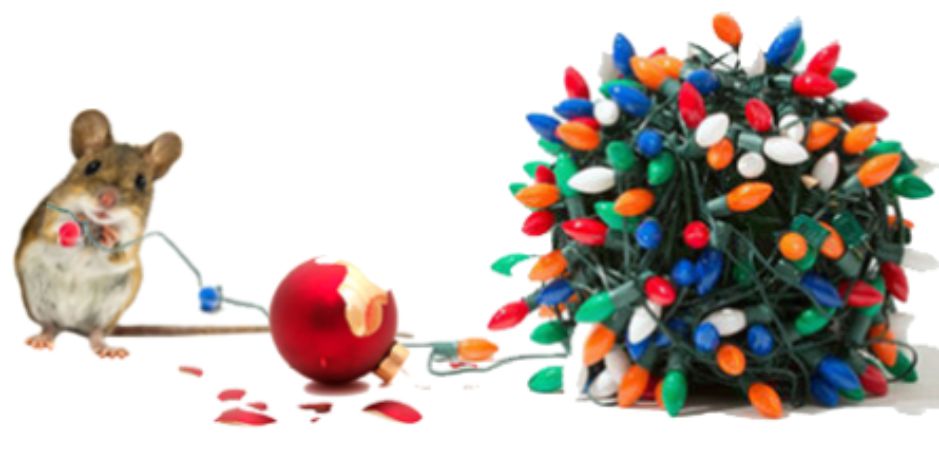 There's enough stress around the end of the year. Let our Elves make your holiday to-do list one item shorter!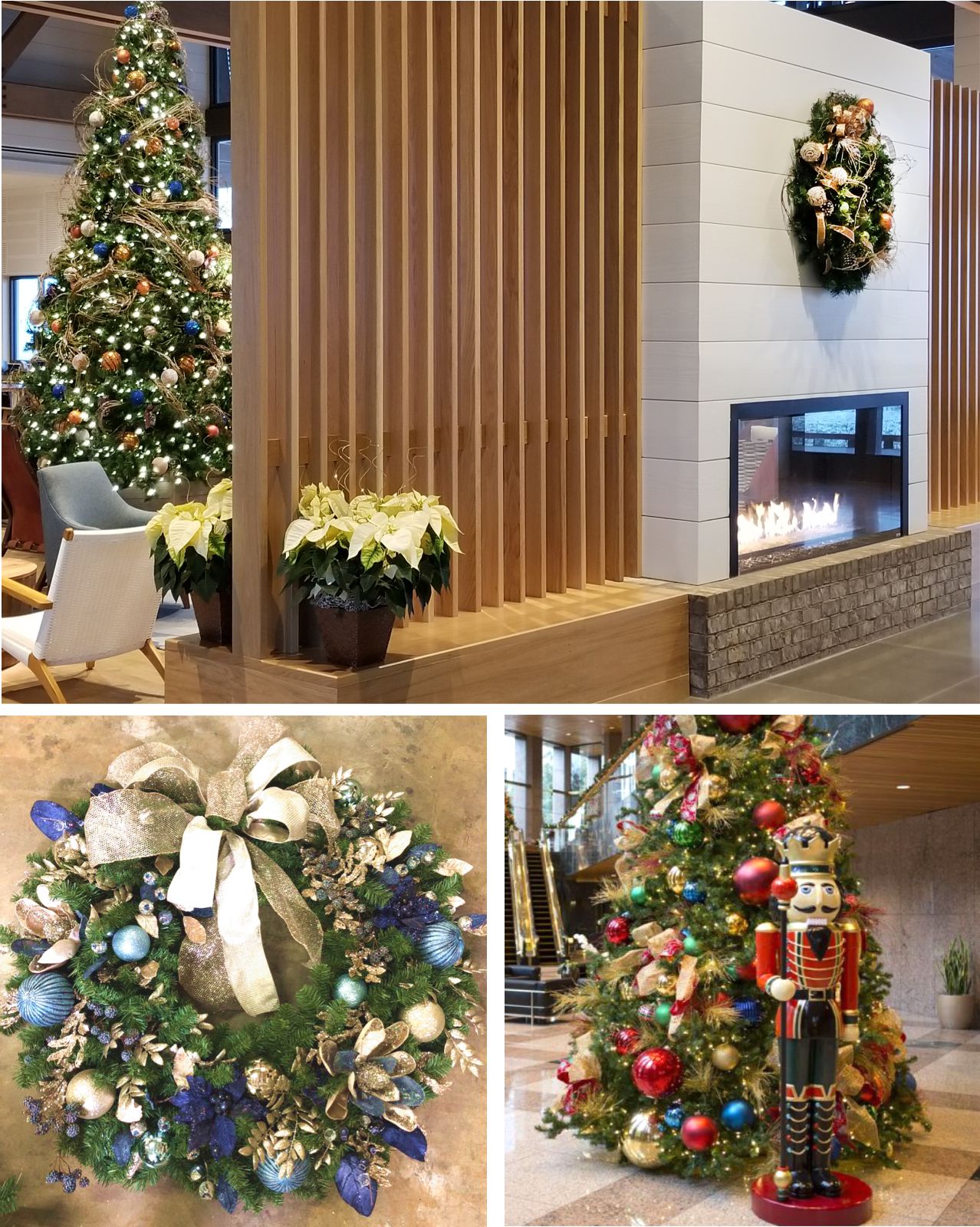 RESERVE YOUR PREFERRED INSTALLATION DATE NOW! 
There is a very limited time frame for Holiday Installations and the Calendar fills up fast! Reserving Now can hold one of the High Demand Installation days for your company.
 HOLIDAY DECORSCAPES . . .
HOW IT HAPPENS
DESIGN & INSTALLATION
Classic & Traditional to Contemporary or Entirely Custom. We offer decorations from trees to wreaths to lighting for all budgets. At the end of each lease, you can select a whole new look and design.
INSTALLATION & PROACTIVE MAINTENANCE
You tell us when you want the Holiday to arrive and when you want to return to normal operations.
Our Elves deliver your personal design – fluffed, lighted and ready to install. We can even install after hours so your business environment is not disturbed. We understand the need for swift accurate and unobtrusive work!
And best of all – NO More Headaches for you. We anticipate and take care of any problems with your decorations. You never have to look for why the lights are not working.
PROMPT REMOVAL & OFF-SITE STORAGE
When it's time to come down – your decorations magically disappear and we restore your work space to its pre-holiday arrangement. Your decorations are professionally repacked and kept safe and undamaged in our climate-controlled warehouses, saving you valuable storage space. Next season we have them at our facility so we can refurbish, fluff, check the lights, and make needed repairs as part of our services.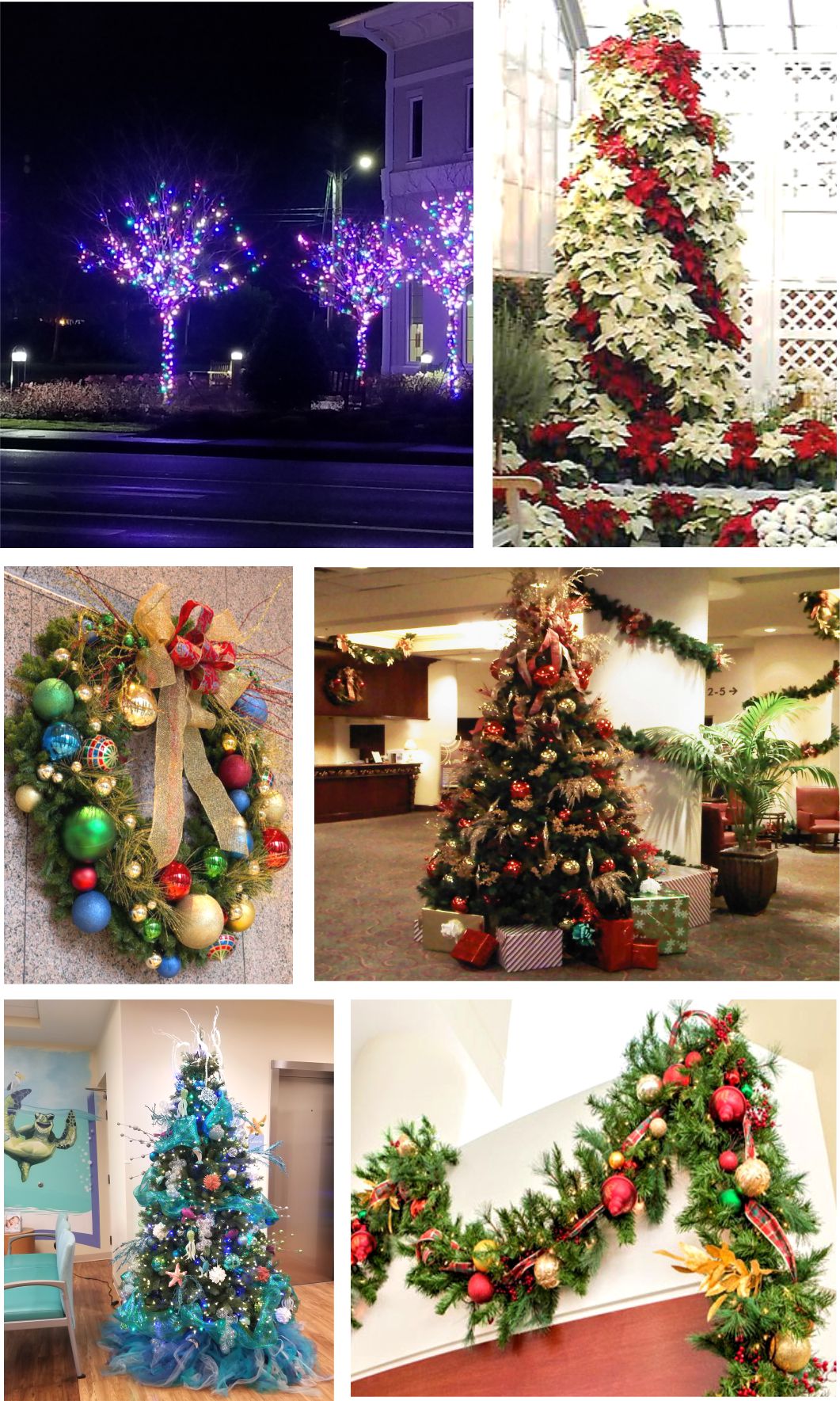 NEED YOUR HOLIDAY DECORATING
TO BE EVEN EASIER?
#1  CHOOSE A PACKAGE
#2  SELECT A DESIGN THEME
#3  REQUEST AN INSTALLATION DATE
Packages include the same professional commercial decorations, installation, and storage as our custom designs. Items can be substituted* from one package to another to meet your decorating needs.
*cost adjustments may be necessary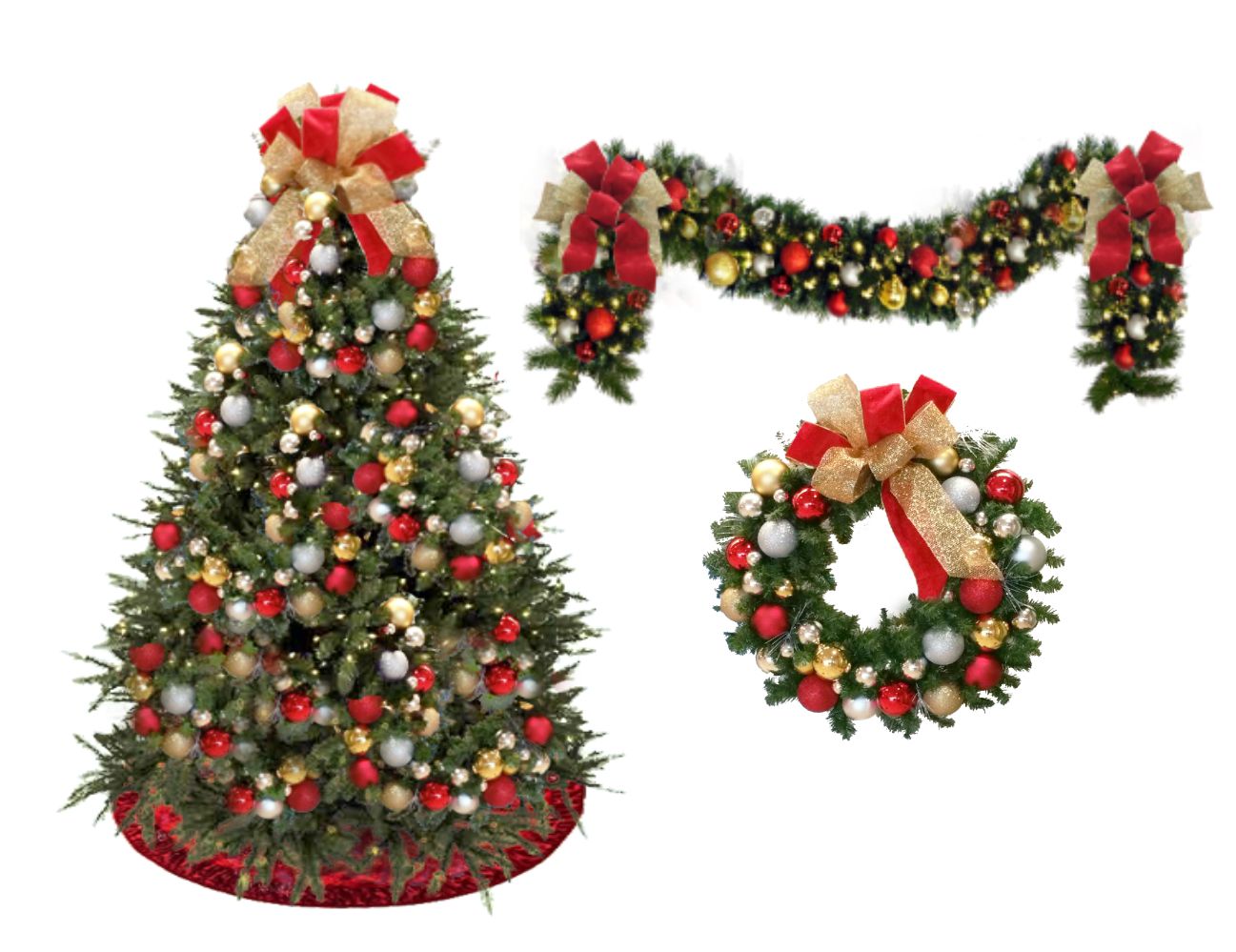 ORDER ONE OF OUR ESTABLISHED HOLIDAY DECORATING PACKAGES

HeroMan Services Plant Company is pleased to provide our professional Interior Landscaping, Exterior Container Gardens, Green Roofs, and Green Wall Services to these areas:
                   Pensacola: 850.936.6969 , Miramar Beach: 850.424.3900,                                     Panama City: 850.785.8787 , Tallahassee: 850.785.8787,                                    Mobile: 251.607.6787 , Anniston/Gadsden: 256.546.3500,                          Biloxi/Gulfport: 228.432.9909
                           © 2022 HeroMan Services Plant Company, LLC                               "Your plant HERO for over 180 years"