EXTERIOR CONTAINER GARDENS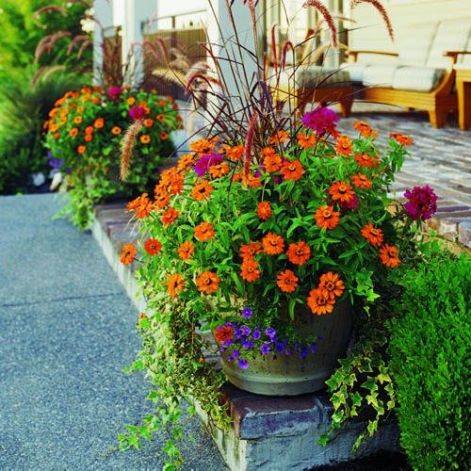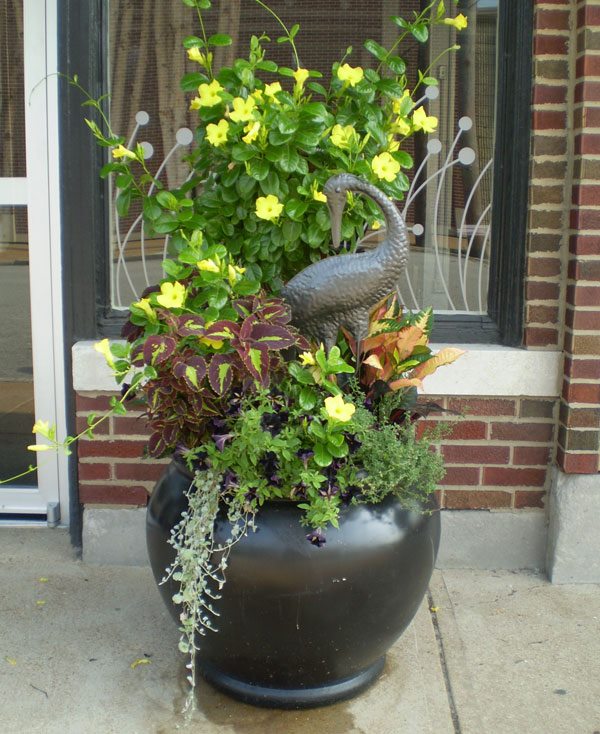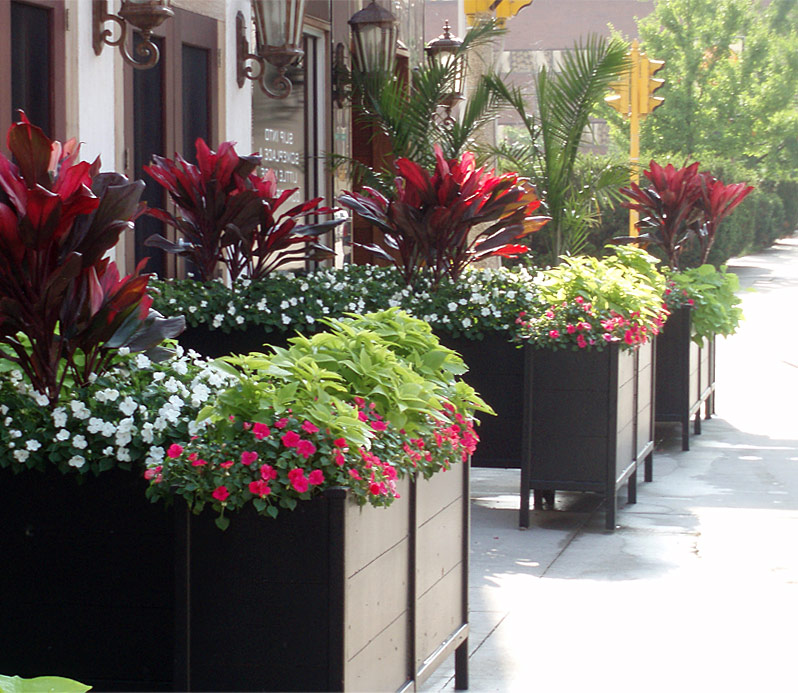 Natural in Small Spaces – Container Gardens are a vital aspect of our urban landscape.
Heroman Services' Container Gardens can take many sizes, shapes, and forms.
From a diverse selection of containers and an unlimited palette of seasonal plant material, we can create and maintain visually stunning container groupings for both commercial properties and private homes.
With our combined knowledge of Horticulture and experience in Design, we meld color, texture, and form together to creating striking ensembles. And, our full-service maintenance program and seasonal rotation will keep your Container Gardens looking spectacular throughout the year.
Container plantings, because of their adaptability and versatility, can add bold texture and exciting splashes of color to a small condo patio or an entryway, courtyard or sidewalk, where a natural touch softens expanses of hard commercial surfaces and where in-ground displays might not be suitable or desired. Our attention to placement and palette our container gardens can make an outdoor space feel more private or bring a burst of color to a bland or flat surface.
HSPC has assisted numerous clients throughout the southeast in the design, installation, and maintenance of custom Exterior Containers gardens. We have enhanced everything from pool decks to courtyards, shopping malls to office buildings, hotels to medical facilities. We even do holiday-themed plantings to dress your building for seasonal festivities.
If you are looking for a unique way to accessorize your spaces and make a bold statement, then container gardens may be for you!
For a Brochure or a Quick Quote please Click Here Now!

HeroMan Services Plant Company is pleased to provide our professional Interior Landscaping, Exterior Container Gardens, Green Roofs, and Green Wall Services to these areas:
                   Pensacola: 850.936.6969 , Miramar Beach: 850.424.3900,                                     Panama City: 850.785.8787 , Tallahassee: 850.785.8787,                                    Mobile: 251.607.6787 , Anniston/Gadsden: 256.546.3500,                          Biloxi/Gulfport: 228.432.9909
                           © 2022 HeroMan Services Plant Company, LLC                               "Your plant HERO for over 180 years"