GREEN WALLS – Cool in Every Way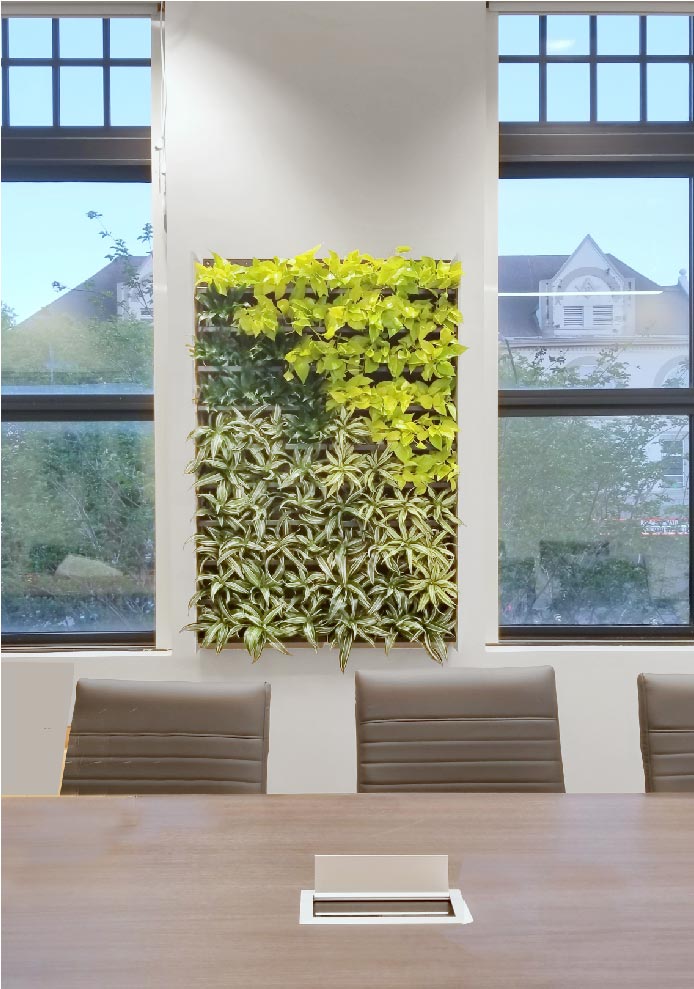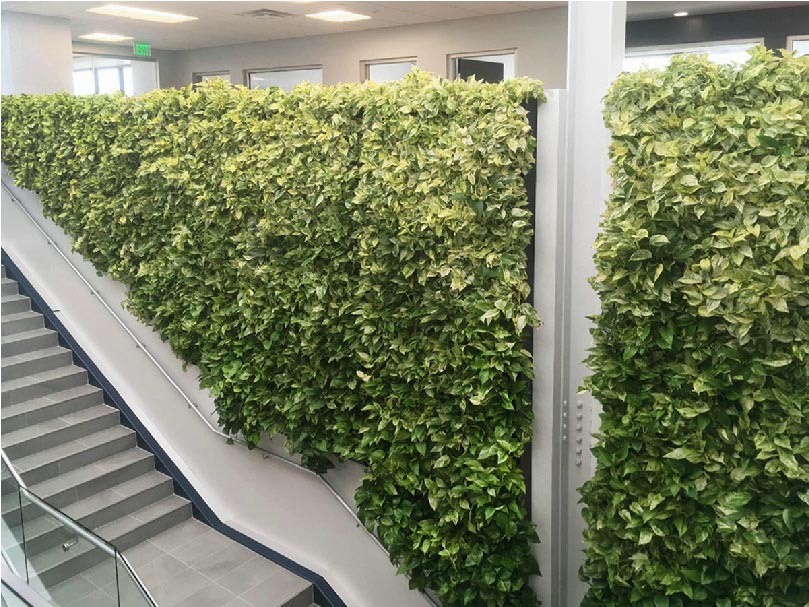 Just a few of the many uses of Green Wall panels include:
 

Exterior Walls of Buildings

Interior Walls of Stores and Offices

Company Logos

Billboards and Signs

Exhibition Booths at Fairs and Trade Shows

Special Event Promotions

Roof Gardens and Open space areas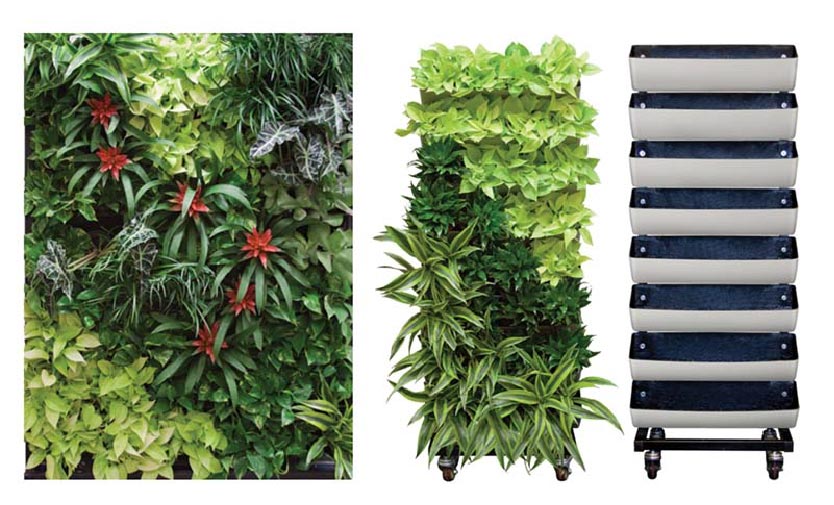 WHAT IS A GREEN WALL?
A green wall is a vertical garden that is pre-planted in panels and then attached to the exterior or interior facade of buildings. Plants stay intact in their vertical positions because their root structures are anchored in 2-4 inches of soil kept within the panel, although there are some systems which are soil-less. Sedums are the most common plant used in exterior living wall applications, displaying beautiful succulent leaves and blossoms in spring and summer, however, there are many plant options available.
Green Walls can be installed on the interior and on the exterior. What makes green walls so interesting is that you can have different kinds of plants – you can have different colors, things that change over the seasons, things that smell wonderful, and things that flower.
Green Walls reduce energy consumption by providing a layer of insulation around the building. This keeps the building cooler in summer, reducing the reliance on air conditioning and protecting the building from the cold in winter. This layer of insulation also protects the building's facade from harmful UV rays and other damaging weather conditions, as well as creating a sound barrier.  The energy savings produced by exterior installations can be considerable. On a south-facing wall, for example, "We estimate that the temperature behind the green wall will be reduced, in the summer, by roughly 10 degrees Fahrenheit," Behind that wall, you could essentially shut off your air-conditioner.
Green Walls are a stunning visual statement. They are beautiful, unique, and bound to make any passerby stop in wonderment. Whether the green wall is inside or outside a building, it adds tremendous aesthetic value for your tenants, clients, and staff. It also makes a statement that you care about the environment.
HSPC can do both large-scale exterior projects, like a Green Wall on an office building to small-scale interior installations, like a private bathroom with a plant wall, where the faucet and sink emerge from the foliage.